Main content starts here, tab to start navigating
Lekka Burger is a women-owned, vegan restaurant with the mission to serve the world a better burger. Launched in 2019 by South African social entrepreneur, Andrea Kerzner and Michelin Star Chef, Amanda Cohen, Lekka Burger was created to offer delicious food without a negative carbon footprint. Meaning "awesome" and "delicious" in Afrikaans slang, Lekka is a celebration of Chef Cohen's innovative cooking, coupled with Kerzner's roots and passion for sustainability.
The Lekka Visionaries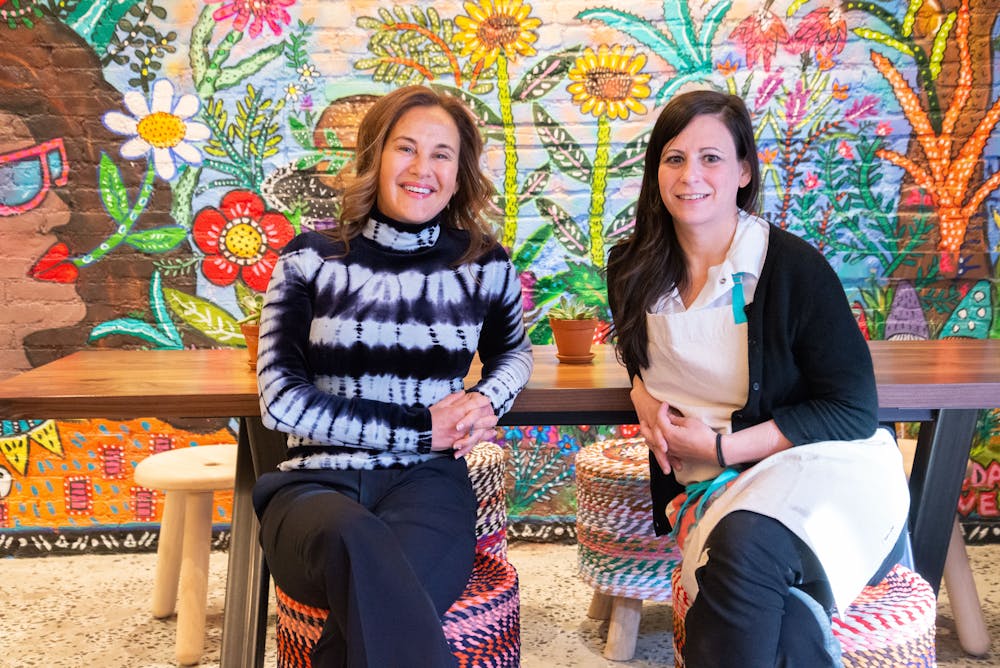 Andrea
Andrea Kerzner was born in South Africa and raised amongst some of the world's leading hospitality brands. She founded Lalela, an arts education nonprofit serving over 5,000 at-risk youth in Sub-Saharan Africa. After being diagnosed with Multiple Sclerosis in 2005, Andrea committed to a vegan diet and experienced first-hand the power of food as medicine. With her condition in full remission, no longer requiring pharmacological treatment, combined with increasing global concern of our climate, Andrea took on the mission to increase access to plant-based options that are better for you and better for the planet. Andrea passionately supports a vegan lifestyle and is active on issues concerning the sustainability of life on earth.
Amanda
Amanda Cohen, our Culinary Director and Michelin-Star Chef, based the Lekka Burger on a 900-year-old recipe she started experimenting with at her award-winning, fine dining restaurant Dirt Candy. The press calls her the "vegetable whisperer" and for 20 years she dedicated her life to making vegetables taste as good as they possibly can.