Outdoor Self-Care for a More Relaxed You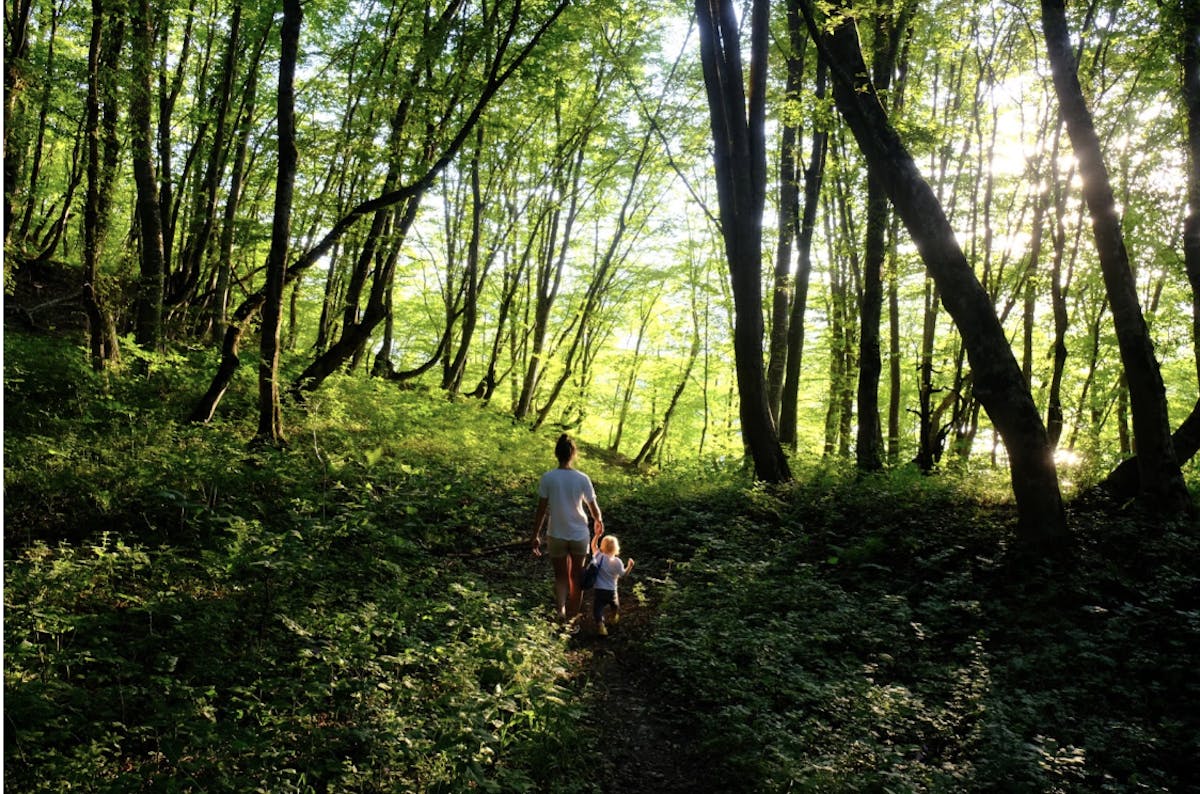 There's something undeniably special about being in the great outdoors, especially after a prolonged period inside. While we won't knock a good day or night in, getting outside and breathing in the fresh air can help tackle stress and burnout and improve overall mental and physical health. The best part? Reaping the benefits that nature has in store doesn't require much effort or planning, so if you're looking to implement more self-care outside and get back to a more refreshed mindset, read on for a few ways you can get started today!
Take an outdoorsy weekend break.
If you're stuck in front of a computer all week, balance things out by spending your weekend outside. Studies have found that time outdoors, particularly time near water, is linked with increased feelings of well-being and happiness. So go ahead, treat yourself to a weekend en plein air, whether that's in your backyard or somewhere further afield. It'll help bring your mind and body back into balance.
Find a sit spot.
We learn a lot about ourselves when we sit still and meditate regularly. To do so, find a quiet spot with little foot traffic. Put your back against a tree or lay on some grass and simply let yourself experience nature. What does it feel like to be alone outdoors? What thoughts come to mind? Mindfulness exercises like this can have a profound impact on your well-being, so take the opportunity to slow down, take deep breaths, and notice your body. Try not to overthink what brings you joy.
Let your senses be dazzled.
The longer you spend in nature, the more rejuvenated your senses will be. As soon as you go outside, take stock of your surroundings: the scents of rain and grass, the soothing cool breeze on your face, the warm sun on your forehead, the subtle sounds of running water, leaves rustling, or birds chirping. There's a much richer array of sensations to experience outdoors than what our 2D screens offer, so allow yourself to be dazzled by it all.
Search for awe-inspiring moments.
Experiencing moments of awe, a feeling that results from the perception of vastness and connectedness, can increase positive emotions and be really therapeutic. Thankfully for outdoor lovers, research suggests that awe may be more frequently induced in wild or visually stunning environments. One type of awe is a feeling of vulnerability; this type of awe might be felt looking at a sunrise or observing a vast canyon. The second type of awe is admiration for creativity; this is more associated with beautiful nature scenes.
Embrace nature in the city.
If you live in a dense urban center and don't have access to a beach or a sprawling park, try broadening your definition of nature. The great outdoors doesn't have to be big to feel sacred and healing. Even big cities can have pockets of nature. Try spending time in community green spaces or gardens, taking a nature walk through your city, or volunteering with urban farms or environmental groups.
You don't have to wait for a significant change in your life to start spending more time outdoors. The next time you're feeling stressed out or burnt out, take a walk without your cell phone, pack a camera instead of your laptop, and enjoy the benefits of being outdoors.