What's in a Lekka Burger?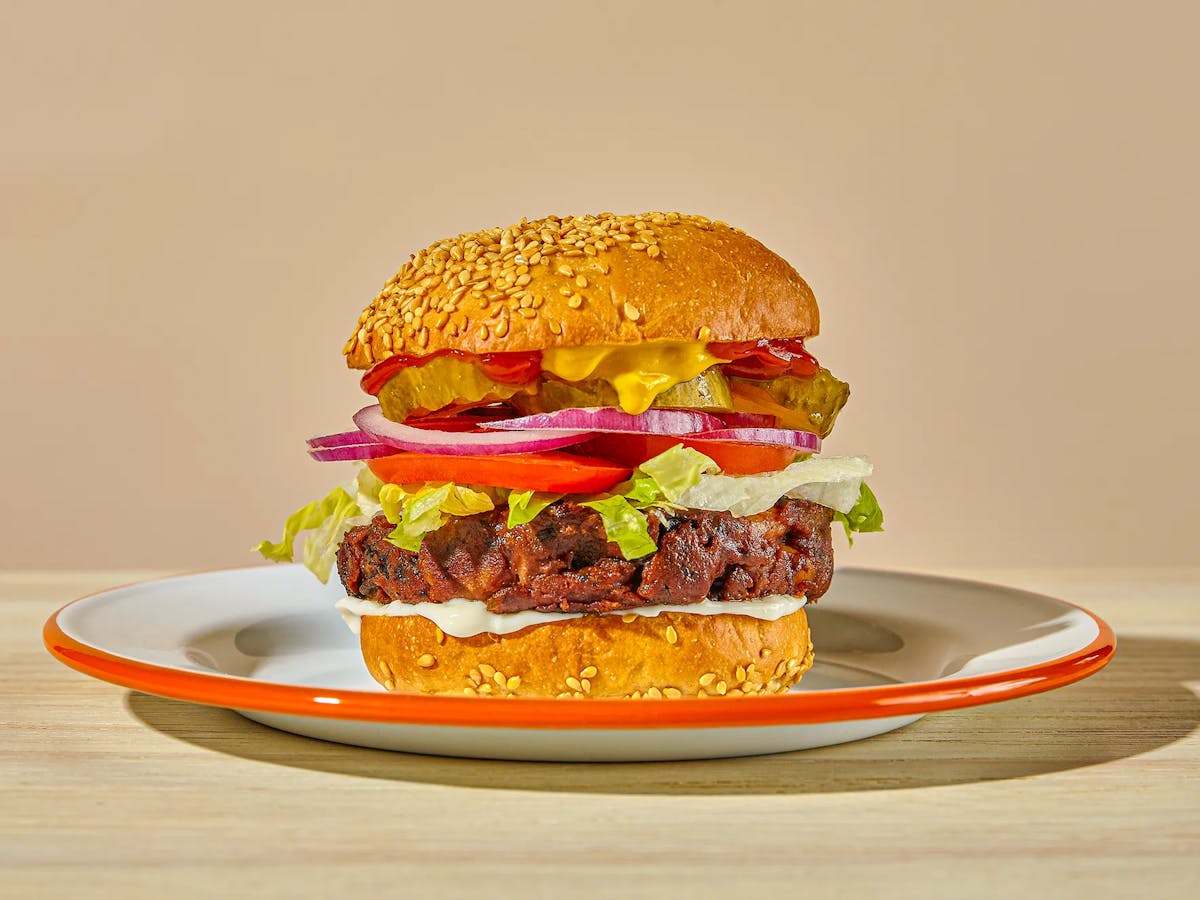 Wondering what's in a Lekka Burger? Here's the scoop.
Lekka Burgers are chef-made vegan burgers, cooked from scratch using only a handful of real, whole ingredients you could find at your local grocery store. We think that's a big deal, since so many vegan meat alternatives are made to imitate meat, contain many hard-to-pronounce engineered ingredients, and rely on corn and soy as main ingredients.
WHAT WE PUT IN
Portobello Mushrooms, Cannellini Beans, Hickory-smoked Spanish Onion, Mung Beans, Water, Canola Oil, Garlic, Red Rice Flour, Kosher Salt, Fennel Seeds, Black Pepper, and Red Chili Pepper Flakes.
And that's it!
WHAT WE LEAVE OUT
Our burgers require no extra lab-made vitamins, preservatives, or flavors to be wholesome and delicious. You also won't find corn or soy, protein isolates, lab-made vitamins, preservatives, or "natural" colors/flavors.
Lekka Burger patties are naturally free of all major food allergens, and contain no gluten. Please note that our vegan burger buns DO contain gluten, sesame, and soy milk. We are also a NUT FREE operation!
WOULD YOU LIKE TO LEARN MORE?
Contact us today and we'd be happy to answer any questions you have about Lekka Burger.